We use necessary cookies to make our site work. We would also like to set certain functional and advertising cookies to help us improve our site. We won't set optional cookies unless you enable them. Using this tool will set a cookie on your device to remember your preferences.
You can click "Accept all cookies" below to accept use of all cookies on this website, or select "Manage cookies preferences" to choose which cookies we can use. For more information about the cookies we use, see our Cookie Notice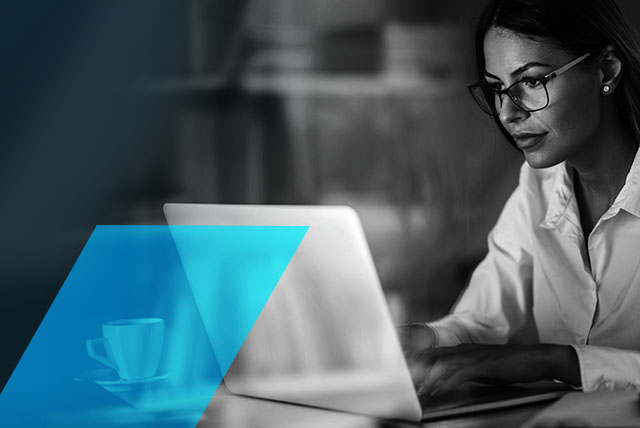 Supporting Your studies to success
Studying a postgraduate course can be a demanding challenge, placing stressors on an individual's ability to learn. Here at The College of Legal Practice, we acknowledge that not all students study in the same way and may need further or extra support to achieve their academic and professional ambitions.
The College welcomes all students, including those with disabilities and health conditions that may adversely affect the ability to complete day to day studies. We offer flexible support services that can be tailored to the needs of the student through an Individual Study Adjustment (ISA). Ultimately, we wish to ensure every student has access to fair learning and assessment, feeling confident in their ability to succeed in their studies.

Our commitment to all students
The College has several commitments regarding the delivery of its programmes of study to support the learning of our students. These are equally applicable to all students, but it is expected they will address a considerable number of concerns students may have when requiring further support.
These core expectations include:
All materials will be available on Canvas at least 48 hours in advance of taught session
Reading lists will be published in advance
Students may use any type of electronic device to type up notes
Supervisors understand that students may need to take breaks during taught sessions without need to ask for permission
Students may miss online classes for disability or health related reasons

As a developing institution, we are constantly reviewing this list and expect it to continue to grow as we recognise ways in which we can support and help all students to learn and succeed.

At the College, students have access to some of the highest levels of support, with that coming from regular 1-2-1 tutor meetings through to assistance from our Student Services Team. The care and success of our students is at the centre of our ethos and understand sometimes students may need further identified support to reach their potential.

What is the College's commitment to Reasonable Adjustments?
We take extra steps to ensure students who require further support receive this throughout their time with us. The College offers a range of reasonable adjustments to make certain that students have the best opportunity of succeeding in their studies.
Reasonable Adjustments are identified and further support that provides an aid where without one, disabled students would be put at a considerable disadvantage. This means that for a reason related to a student's disability or health condition, they will be allowed to do something differently to other students. Examples of reasonable adjustment include:
Provision of extra time in timed assessments
Access to handouts and presentations further in advance of taught sessions
Permission to record taught sessions to assist with notetaking
Receiving course materials in alternative formats
Use of a scribe (someone who will read/write to dictation)

The above list is not exhaustive and simply provides an understanding of what support could be offered.

Students at the College have benefited from support targeting assessments and deadlines, such as 25% extra time when completing online assessments, or deadline extensions to assignments where unforeseen circumstances have taken place.

How can you apply?
We encourage all students to reach out as early as possible, even before you are a student with us to discuss any concerns or considerations that you may wish to address. This is because we want to be able to accommodate your individual needs as best as we can, as soon as we can, and reassure you early about any concerns.
For those who highlight any requirements within their application, they will receive an ISA form and a member of the Student Services Team will be in contact to have a personal discussion around the contents of the form. Once both parties are happy with the contents, the Student Services Team will look to implement any appropriate reasonable adjustments and will communicate the arrangements with the student.
If you are a current student at The College and have not yet notified us of your disability or learning needs, please do contact us at your earliest convenience so that we can best support you. Please email the Student Services Team at studentsupport@collegalpractice.com to request support. The Team will provide you with an ISA form for completion, so that we can ascertain what support you need. We kindly ask that students allow at least 4 weeks' notice of when the adjustments will be required so we can ensure we can put the necessary support and adjustments in place.

Reasonable adjustments for the SQE Assessments
The SQE assessments are run by the Solicitors Regulation Authority (SRA) and cover multiple-choice questions as well as a variety of written and oral exams. Within our SQE preparation courses, we try to prepare our students as best we can for these forms of assessment, as well as providing understanding of what to expect on the day and what you may need to take.
The assessments within the SQE-preparation modules (SLK and SLS), aim to provide an opportunity to practice exam technique in an assessment which mirrors the experience of sitting your SQE. Therefore, it is important that you tell us about any reasonable adjustments you have been granted by the SRA. Through our internal reasonable adjustment process, we will aim to mirror the adjustments you have been granted for our internal assessments. If you choose not to tell us about adjustments you have been granted, your experience of the assessment process may not reflect the experience you will have with the SRA and may provide a less meaningful preparatory experience. Our internal processes will also determine whether additional adjustments are needed for the modules, so we strongly encourage you to communicate with the College as soon as possible to determine suitable adjustments.
The responsibility of booking and undertaking the exams sits with the student, and you will therefore need to contact the SRA directly to discuss any adjustments you may need for your exams. We would advise to do this as soon as possible as it is important for you to know everything is in place in advance of your exams, to give you the best opportunity to pass!
Some support could include:
Extra time
Rest breaks
Separate room
Scribe
The SRA have an
FAQ Guide
to making reasonable adjustments for your exams with them – be sure to give this a read before applying!

Get in contact
If you feel you may be entitled to further support or wish to discuss it as part of your application, please contact our Student Services team who would be more than happy to talk about any possible support. You can contact them on either studentsupport@collegalpractice.com or 020 3884 4112.