We use necessary cookies to make our site work. We would also like to set certain functional and advertising cookies to help us improve our site. We won't set optional cookies unless you enable them. Using this tool will set a cookie on your device to remember your preferences.
You can click "Accept all cookies" below to accept use of all cookies on this website, or select "Manage cookies preferences" to choose which cookies we can use. For more information about the cookies we use, see our Cookie Notice
Legal training is stuck in the past. A one-size-fits-all approach to teaching simply doesn't work. Why? Because everyone is different.
We're changing the status quo. Designing legal courses around you. Your organisation needs, your personal circumstances, your unique aspirations. We're helping a more diverse group of individuals access and progress in the legal profession.
Our supervisors are not just passionate about education, they're also experienced legal practitioners. And they're just a click away, ready to guide you with one-to-one personal supervision using our flexible online platform.
We're also more cost-efficient with an ownership model that drives profit back into education. Not investor pockets.
Whether you're a student looking to take your skills to the next level, or a legal firm searching for training that aligns with your practice, we can provide a tailored solution.
We're proud to be different. Proud to be driving change.
Welcome to a new era in legal education. Designed for you.
Our Story
The College of Legal Practice is an accredited postgraduate Law School based in the UK.
Purpose
To help legal professionals reach their unique potential.
Mission
To develop excellent legal professionals through personalised, flexible learning
Vision
To become your go-to professional practice provider throughout your legal career.

In 2021, the College successfully secured New Degree Awarding Powers, awarded by the Office for Students (OfS), the independent regulator of higher education in England.
Part of The College of Law Group
Established in 2018, we were formed as a wholly owned UK subsidiary of The College of Law in Australia. Our parent company is unlike any of its competitors; it's a not-for-profit provider of professional legal education and a market leader for lawyer qualification and training.
Over the last 20 years, thousands of students have passed through The College of Law in Australia and progressed to enter top law institutions around the world. We're now extending our expertise and delivering the same esteemed, modular, online practice-based legal training to students and organisations in the UK.
50+
years of experience
5000
lawyers trained in Australasia each year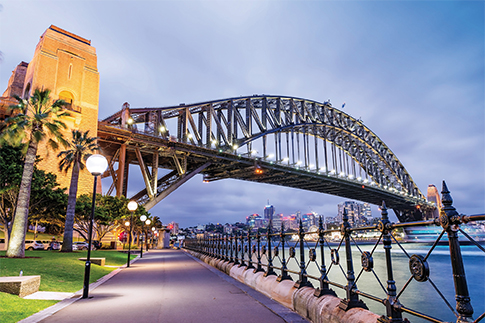 Flexible learning
We work with partners, businesses and students to deliver tailor-made courses that work for them.
Learning designed for real-life practice,
not just an exam hall. We design our modules to give you a more holistic skillset to fully prepare you for the workplace.
Low cost, high value
Our ownership model allows us to deliver courses with real value at a much more accessible cost, making us far cheaper than the competition.
Practitioner access
Our supervisors are not just academics. They are practising solicitors who do what they do because they love it. A passion for teaching is what drives them.
Designed for online
We design our courses for online delivery. We've done this for years and know what works and what doesn't.
HEAR FROM OUR BOARD MEMBERS ON WHY THEY GOT INVOLVED WITH THE COLLEGE:
Our People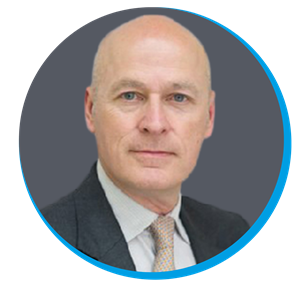 Richard Clark (Chair)
Former Executive Partner, Slaughter and May
Richard Clark is the former Executive managing partner of Slaughter and May. Richard became a partner in Slaughter and May in 1991 and was a leading litigation lawyer and Head of Dispute of Resolution, with an international practice covering financial institutions, international trade, insurance, fraud and asset tracing, media and Art Law. Richard retired from Slaughter and May in 2017 and is now a leading commercial mediator.
Richard also has a number of non-executive and trustee roles including as a Senior Advisor at Sanctuary Counsel (advising businesses on a range of strategic, communication and reputational issues), trustee of The King's Fund, and a trustee of the Thrombosis Research Trust. Richard is also an Honorary Fellow of Harris Manchester College, Oxford and a Fellow of the Commercial Law Centre at the University of Oxford.
Richard's former roles include Governor and Board Member of Falmouth University and Council Member of Tate St Ives.
Isabel Parker (Non-Executive Director)
Executive Director, Digital Legal Exchange
Isabel is the Executive Director of the Digital Legal Exchange, a not-for-profit organisation with a mission to accelerate the digital transformation of corporate legal teams and their business colleagues, She has many years of experience in pushing boundaries and driving change in the legal profession. Before joining the Exchange, Isabel was Chief Legal Innovation Officer at Freshfields Bruckhaus Deringer, where she was part of the leadership team driving the firm's digital transformation initiative. Isabel was also accountable for the development of client facing digital products, and worked with a number of corporate legal teams on their digital transformation strategies. During Isabel's tenure, Freshfields was named the FT's Most Innovative Law Firm in Europe in 2019. Isabel herself was named as one of the 10 most innovative lawyers in Europe in 2018, and in 2020 was a winner in the European Women of Legal Tech Awards professional services category.
Isabel is a passionate advocate for change in the legal sector. She sits on a several committees focussed on legal technology adoption and reform of legal education, and is also a mentor for the University of Oxford's Law and Computer Science Programme.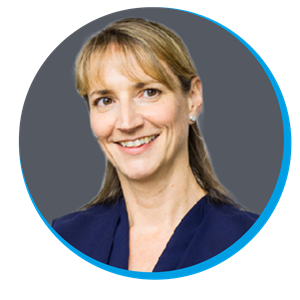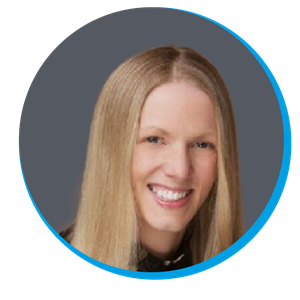 Sarah Dickson (Non-Executive Director)
Deputy General Counsel at Marks & Spencer
Sarah qualified as a corporate lawyer at DLA Piper. Since 2002, she has worked in-house for four different companies in a variety of different roles, with her focus being on commercial and regulatory law.
Sarah has been passionate about retail since she started working for Asda 14 years ago and couldn't resist the temptation of staying in the same industry when she moved to work for Britain's much loved brand Marks & Spencer earlier this year as Deputy General Counsel. This role expands Sarah's experience in commercial and multi jurisdictional regulatory compliance.
A non-executive role at The College of Legal Practice is her dream come true. Sarah's experience in building new relationships and a drive to increase diversity means she completely identifies with the social accessibility to the law that the College offers. She is very driven to "do her bit" to prepare aspiring solicitors and legal professionals with the many different types of skills they need to succeed in a highly competitive and demanding legal market.
Joseph Catanzariti (Board member)
Chair, The College of Law
Joseph Catanzariti is a highly experienced employment and workplace relations lawyer who was a Senior Partner and Practice Head at Clayton Utz prior to taking up his current role as Vice President of the Fair Work Commission. He is also Adjunct Associate Professor in Work and Organisational Studies, School of Business at Sydney University and Visiting Professorial Fellow, School of Law, Faculty of Law at University of NSW.
Joseph was appointed to the Board of the The College of Law Limited in 2009 and has served as Chair since that time. He is also Chair of the Executive Committee, Chair of the Nominations Advisory Committee and Director of College of Law New Zealand Limited.
In the 2016 Australia Day Awards, Joseph was made a member of the Order of Australia for significant service to the law, to legal education, to labour and to professional legal bodies.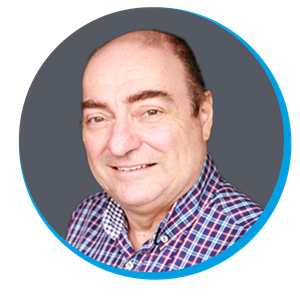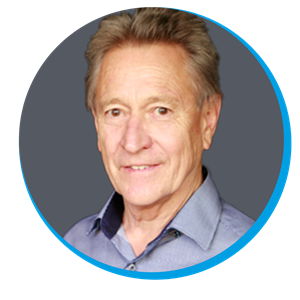 Neville Carter (Board member)
Chief Executive Officer and Principal, The College of Law
Neville Carter has extensive experience designing and managing large professional education programs along with a strong background in business and management training for the legal profession. He was appointed to the Board of The College of Law Limited in 2009 and is a member of the Executive Committee and the Nominations Advisory Committee and is a Director of The College of Law New Zealand Limited.
Prior to his current role he has held positions as the Managing Director of The College of Law Limited; National Director, Institute of Professional Legal Studies, New Zealand; Associate Professor and Head of School of Legal Practice, UTS and Chair of the Australasian Professional Legal Education Council.
In the 2018 Australia Day Awards, Neville was made a member of the Order of Australia in recognition of his significant service to legal education through executive roles, to the law as a legal practitioner, and to professional standards.
Giles Proctor (Chief Executive Officer)
Dr Giles Proctor qualified as a solicitor with Addleshaw Goddard in Manchester and practiced in corporate and commercial law before entering teaching and completing his PhD.
Giles has designed and delivered commercial diploma courses and corporate training for 'magic circle' law firms, whilst at Nottingham Law School and the University of Law. He managed the successful opening of Kaplan Law School, delivering postgraduate legal education, in partnership with Nottingham Law School, to over 16 City firms. Whilst leading Kaplan Law School , the Law School was contracted by the Solicitors Regulation Authority to design and develop the assessment for the changing QLTS exam regime, which has now shaped the SQE assessment regime.
Giles helped found Roehampton Law School (the Law School), which opened in September 2015, the teaching at the Law School being guided by the philosophy of 'law in practice', teaching law to students in the context of legal practice, using tutors who are overwhelmingly ex-practitioners. He joined The College of Legal Practice as Chief Executive Officer in February 2020 and leads our business engagement, collaborating with firms and Universities to develop bespoke training programmes around professional education, including SQE.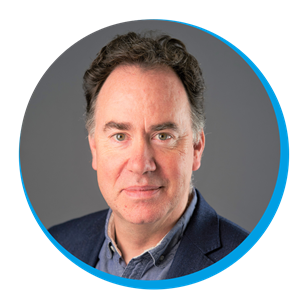 Peter Liver (Chief Operations Director)
Peter Liver was previously Executive Director for Membership at the Law Society England and Wales where he led on the development of education, learning and training. He also shaped the wider Membership proposition which included accreditations, publications and events.
Peter has extensive senior leadership experience working in the not for profit sector including having been Chief Executive Director for ChildLine UK, and previously Executive Director at the NSPCC. He also set up a Charitable Foundation raising several million pounds which was donated to three children's charities.
Peter joined The College of Legal Practice in April 2019 as Chief Operations Director and works closely with the CEO and its not for profit parent company The College of Law.
Governance
The College of Legal Practice Governance Code defines the principles and processes by which The College of Legal Practice Board and Committees will promote the purpose, values and success of the College. The Code sets out the standards of practice in relation to leadership, effectiveness, quality assurance and accountability.