We use necessary cookies to make our site work. We would also like to set certain functional and advertising cookies to help us improve our site. We won't set optional cookies unless you enable them. Using this tool will set a cookie on your device to remember your preferences.
You can click "Accept all cookies" below to accept use of all cookies on this website, or select "Manage cookies preferences" to choose which cookies we can use. For more information about the cookies we use, see our Cookie Notice
Solicitors Legal Skills (SLS)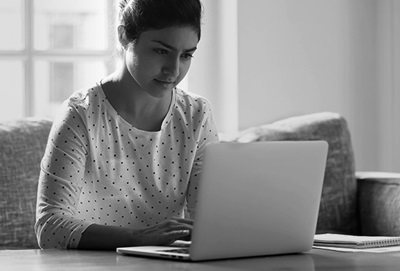 Course overview
10-week full-time course
20-week part-time course
27-week part-time course (September 2022 only)

Price:

£2,300



This Module will fully prepare you for SQE2. Students will be helped to apply fundamental legal principles in skills-based situations. This module develops the following legal skills:
Advocacy, Interviewing, Attendance note taking/legal analysis, Case and matter analysis (including negotiation strategies), Drafting, Research, Writing.
In the following practice areas:
Business Law and Practice, Criminal Litigation, Dispute Resolution, Probate Administration and Practice, Property Practice, Wills and Intestacy.
Included in the course:
Full access to Learning Portal and virtual community
100+ activities, practice tasks and simulated assessments to access as and when you like
Access to legal knowledge resources and MCQs
24 practices with individual supervisor feedback
6 SQE2-style assessments
Hard copy and electronic manual
Regular individual supervisions to monitor and support your progress
Regular surgeries and 'town halls' run by supervisors
Personal tutor support
A pre-course SQE study pack that includes legal knowledge in three practice areas from the SLK Manual, to help you get ahead with your preparation
You have the best chance of passing the SQE with us - why?
Here are just some of the reasons why you have the best chance of passing the SQE with The College of Legal Practice:
Practice assessments that closely replicate the SQE2, where results highly correlate to SQE exam success
A SQE Ready Review for every student before the booking window closes, to personally advise you on the likelihood of passing SQE2 Assessment
Interactive, intuitive and accessible learning activities and platform
Highest levels of 1-2-1 supervision available, supporting you as an individual
Designed for online, backed by 20 years proven digital learning experience
Course and assessment costs fully covered with student loan funding if taken as part of
LLM in Legal Practice
Highly experienced and practice-based supervisors and personal tutors
You can retake the College's course for free if you fail the SQE assessment for the first time

Our SQE ready pledge to you
To give you the best chance of passing the SQE, it is vital that throughout the course you have a clear understanding of your progress, and receive the support you require to succeed.
Our expert supervisors will:

Guide you every step of the way, through unmatched one-to-one time and direct access
Give you a SQE Ready Review towards the end of the course, where we will advise you on the likelihood of passing the SQE2 Assessment, based on your performance



What do students say about this course?
Easy to navigate the online learning portal and activities were arranged in a logical/systematic way that made the order of completion clear
The module video demonstrations and sample notes helped greatly in quickly understanding the best approach to advocacy for the SQE
The supervisors were highly supportive and thorough in preparing the students
The learning delivery tested ability to understand and apply the law to the scenario provided


The practice and feedback activities provided a foundation for understanding what would be expected in the SQE exam
The resources provided demonstrated how a top performing advocate would introduce the law and apply it orally to their given fact pattern
The activities and assessments closely replicate the SQE2 Assessments
The range of activities makes it clear the more practice you get in, and the more you critically assess your performance, the more meaning fully you will improve
Course details
Admissions Criteria
UK undergraduate degree with minimum 2:2 classification or equivalent qualification or experience.
Applications are still invited from those with a third-class degree, which will be considered on a case-by-case basis. You may be invited to an informal interview with our Academic Team to determine suitability for admission.
If English isn't your first language, English language qualifications equivalent to IELTS at level 6.5 overall with a minimum of 6 in each component (writing, listening, speaking, reading). You can be exempt from this requirement if you have a qualification which is equivalent to a UK undergraduate degree which was taught in English. Please refer to our Admissions Guidance for full entry criteria details.

Please note, the SRA requires you to have passed SQE1 before you can book and sit your SQE2 assessment. We recommend that students only apply for this course, if by the time it starts, you have either completed a SQE1 preparation course, sat SQE1 or have been granted exemptions from SQE1 by the SRA.

If you do not pass SQE1 and you are already enrolled on this course, we can work with you to move you to another course that works for you.
If you haven't prepared for or passed SQE1, don't have a UK law degree, or equivalent experience based on the Law of England & Wales, we strongly recommend you take our Graduate Foundation in Law programme before starting this module.
Click here to see our Admissions Guidance.
Credits for LLM in Legal Practice
30 at FHEQ Level 7
Course options
10-week full-time course, with an average of 30 hours of learning per week
20-week part-time course, with an average of 15 hours of learning per week
27-week part-time course, with an average of 10-12 hours of learning per week. This is a one-off course running in October 2022 to prepare students for the April assessment.
Course Fees
Fees: £2,300
A deposit is required to secure your place and you can pay via instalments, please see the fee schedule for details.
Please note, if you are an international student there may be an additional postage fee for hard copy materials.
If you are a GFL student at the College, you are eligible for a 10% discount on course fees, please see the fee schedule for details.
Timing
Courses are timed to prepare students for each SQE2 assessment, in line with the SRA schedule.
Full-time courses:
Start dates: 23 January 2023 and 24 April 2023
Every January, May, July and October thereafter
Part-time courses:
Start dates: 13 February 2023 and 9 May 2023
Every February, May, August and November thereafter
Click here to see full schedule and SQE2 assessment timings
How to Apply
Applications are open for all courses.
APPLY HERE
Apply early and receive a free pre-course SQE study pack to get ahead with your preparation. Once you have paid your deposit, you will receive a substantial online study pack that includes five practice areas from the College's SLK Manual.
If you have any questions about your circumstances or the programme, please contact us.