We use necessary cookies to make our site work. We would also like to set certain functional and advertising cookies to help us improve our site. We won't set optional cookies unless you enable them. Using this tool will set a cookie on your device to remember your preferences.
You can click "Accept all cookies" below to accept use of all cookies on this website, or select "Manage cookies preferences" to choose which cookies we can use. For more information about the cookies we use, see our Cookie Notice
Solicitors Legal Skills (SLS)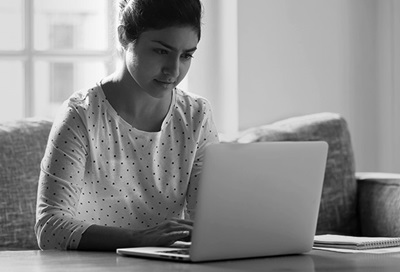 Course overview
10-week full-time course
20-week part-time course

Price:

£2,300



This Module will prepare you for SQE2. The SLS helps students apply fundamental legal principles in skills-based situations. This module develops the following legal skills:
Advocacy
Interviewing
Attendance note taking/legal analysis
Case and matter analysis (including negotiation strategies)
Drafting
Research
Writing
In the following practice areas:
Business Law and Practice
Criminal Litigation
Dispute Resolution
Probate Administration and Practice
Property Practice
Wills and Intestacy
Why study with us
Full access to the College's Canvas Learning Portal and virtual community
Multimedia presentations, workbook scenarios and flashcards for each unit, to access as and when you like
Regular one to one supervision with an expert practitioner
A personal tutor, who you meet with before the module starts
Virtual weekly surgeries to refresh your legal knowledge from SQE1 and build your skills and weekly 'town halls' run by your supervisors
Hard copy and online textbooks
for all units
Mock SQE2 Assessments
Course details
Admissions Criteria
UK undergraduate degree or equivalent qualification or experience
If English isn't your first language, english language qualifications equivalent to IELTS at level 6.5 overall with a minimum of 6 in each component (writing, listening, speaking, reading)
You should have taken the SQE1 assessment prior to taking this module.
Credits for LLM in Legal Practice
30 at FHEQ Level 7
Course options
10-week full-time course, with an average of 30 hours of learning per week
20-week part-time course, with an average of 15 hours of learning per week
Course Fees
Fees: £2,300
A deposit is required to secure your place and you can pay via instalments, please see the fee schedule for details.
Timing:
Courses are timed to align with the SQE schedule set by the SRA. The College's first full-time course begins in February 2022 (in preparation for SQE2 assessment in April 2022). Click here to see schedule for course timings.
How to Apply:
Applications are open for all courses in 2021/22. You can apply by contacting us via the enquiry form.