The College of Legal Practice aims to deliver the next generation of legal learning, from supporting qualification through the SQE to leadership level, supporting career development for business-minded lawyers.
The advent of the new Solicitors Qualifying Examination SQE represents the biggest change in legal education for 30 years.
Adding to this the legal services marketplace is facing significant challenges, such as deregulation, digitalisation and the adoption of new working practices to meet higher client expectations.
Anticipating this perfect storm, The College of Legal Practice (The College) was established in 2019 by Australia's College of Law, the not-for-profit qualification training market leader in the region.
Through the College's programmes, it aims to increase access to the profession through cost-effective and flexible programmes that support the increasingly diverse career pathways available to those who want to become a solicitor.
Richard Clark
Chair, The College of Legal Practice
Richard Clark, former Executive Partner at Slaughter and May, talks about why he got involved with The College of Legal Practice.
WELCOME TO THE
LEADING EDGE OF LEGAL LEARNING
practice led, highly flexible learning for today's legal profession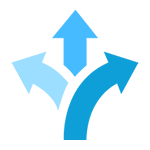 Flexible
because life and work is unpredictable
The College's modular programmes are highly flexible so they can accommodate an individual's work pattern, career aspirations and lifestyle.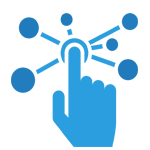 Engaging
and therefore more effective
Our programmes use The College of Law's proven, leading edge, interactive technology to engage the participant more completely and deliver a more compelling virtual learning experience.

Credible
reflecting the real world
All programmes are designed around client and practice-related scenarios. Individuals develop advice, solutions, strategies, plans and documents replicating modern-day practice.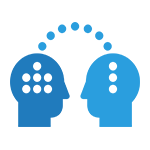 Personal
mentoring throughout
Experienced practitioner supervisors provide guaranteed personal guidance, feedback and mentoring for the duration of the programmes thereby delivering a true one to one learning environment.

Adaptive
therefore better prepared
Our transactional-focused learning develops relevant lawyering skills,
creating adaptive and commercially astute lawyers who are ready for practice faster than ever.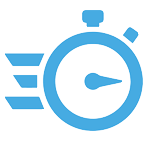 Fast forward for greater effectiveness
because time is money
Our virtual learning design brings together the best aspects of online learning and the efficient use of study time resulting in training that is both focused and productive, delivering profitability and immediate value into the workplace.

Learning that delivers
at every level
from qualification and onwards
The College's suite of learning programmes, will support legal careers from pre-qual to leadership. Developed by practising professionals, these programmes will deliver development programmes which are more practical,relevant and immediately applicable to the working environment. Our programmes are structured for all stages of career development:-
Developing
Legal Professionals
Legal Service
Professionals
Leadership & Management Professionals
Isabel Parker
Non-Executive Director, The College of Legal Practice
Watch our Non-Executive Director, Isabel Parker, a top 10 innovative lawyer in the FT Innovative Lawyers Report for 2018, talk about the need for digital transformation in the legal services sector. Isabel's thoughts from February 2020 highlight her passion for innovation and why she thinks the College is perfect for the new wave of legal education. Her views resonate now in the current climate more than ever before.