We use necessary cookies to make our site work. We would also like to set certain functional and advertising cookies to help us improve our site. We won't set optional cookies unless you enable them. Using this tool will set a cookie on your device to remember your preferences.
You can click "Accept all cookies" below to accept use of all cookies on this website, or select "Manage cookies preferences" to choose which cookies we can use. For more information about the cookies we use, see our Cookie Notice
Solicitors Legal Knowledge (SLK)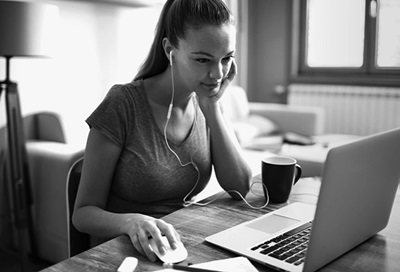 Course overview
13-week full-time course
20-week part-time course
40-week part-time course

Price:

£1,800



This Module will fully prepare you for SQE1. Students will learn to develop and apply core legal principles and rules in the context of 13 practice areas:
Business Law & Practice, Contract, Criminal Law & Practice, Dispute Resolution, Land Law, Legal Services, Legal Systems, Property Practice, Public & EU Law, Solicitors Accounts, Tort, Trusts, Wills and Administration of Estates.

Included in the course:
Full access to Learning Portal and virtual community
Over 1900 videos, activities, scenarios and flashcards, to access as and when you like
1800+ SQE1 style multiple-choice questions
Mock SQE1 Assessments
Hard copy and electronic manual
30 virtual surgeries on legal content and concepts and weekly 'town halls' run by supervisors
12 individual supervisions to monitor and support your progress
Personal tutor support
Why study with us
Interactive, intuitive and accessible learning activities and platform
Highest levels of 1-2-1 supervision and teaching available in the market
Designed for online, backed by 20 years proven digital learning experience
Highly experienced and practice-based supervisors and personal tutors
Fully accredited by the Office for Students as a higher education provider.
You can retake the College's course for free if you fail the SQE assessment for the first time.
What do students say about this course?
Very happy with the preparation they received – isolating legal principle via course manual and presentations
Flashcards & MCQs at the end of each unit – help to build confidence
Surgeries were really helpful - time to go through the detail with subject expert supervisor
Formative assessments from Week 4 were most helpful
The mobile app – very good feedback re mobility of learning


80%
of students were satisfied or very satisfied with the course
70%
of students felt that using the Learning Portal was easy or very easy
85%
of students rated their 1-2-1 supervisor as good or very good
80%
of students would highly recommend the College to others
Course details
Admissions Criteria
UK undergraduate degree or equivalent qualification or experience
If English isn't your first language, English language qualifications equivalent to IELTS at level 6.5 overall with a minimum of 6 in each component (writing, listening, speaking, reading)
If you don't have a law degree or equivalent experience based on the English Legal System, we strongly recommend you take either a Graduate Diploma in Law (GDL) or foundation level course in law prior to studying for the SQE. We will have our own Graduate Foundation in Law programme for students with a non-law degree or qualification commencing in 2022.
Click here to see our Admissions Guidance.
Credits for LLM in Legal Practice
30 at FHEQ Level 6
Course options
13-week full-time course, with an average of 30 hours of learning per week
20-week part-time course, with an average of 15 hours of learning per week
40-week part-time course, with an average of 8 hours of learning per week
Course Fees
Fees: £1,800
A deposit is required to secure your place and you can pay via instalments, please see the fee schedule for details.

Please note, if you are an international student there may be an additional postage fee for hard copy materials.
Timing
Courses are timed to align with the SQE schedule set by the SRA.
Full-time courses:
Start dates: 26 September 2022 and 27 March 2023.
Every April and September thereafter
Part-time courses:
Start dates: 8 August 2022 and 12 September 2022.
Every February and August thereafter
Click here to see full schedule for course timings
How to Apply
Applications are open for all courses starting in 2021/22.