We use necessary cookies to make our site work. We would also like to set certain functional and advertising cookies to help us improve our site. We won't set optional cookies unless you enable them. Using this tool will set a cookie on your device to remember your preferences.
You can click "Accept all cookies" below to accept use of all cookies on this website, or select "Manage cookies preferences" to choose which cookies we can use. For more information about the cookies we use, see our Cookie Notice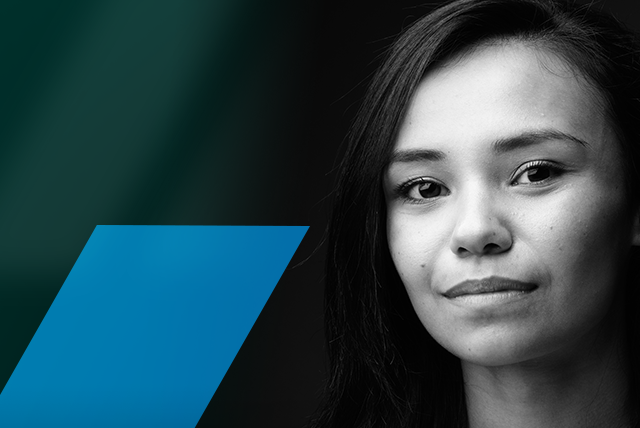 Graduate foundation in law
For graduates from a non-law background, our Graduate Foundation in Law Programme (GFL) is a uniquely designed law conversion course for those wanting to take the SQE to qualify as a solicitor but do not have a law degree or equivalent experience.
We believe that you don't need to take a full Graduate Diploma in Law (GDL) or Postgraduate Diploma in Law (PGDL) prior to starting your preparation for the SQE. Our GFL programme gives you everything you need to know in half the time, and puts you on a level playing field with UK law graduates.
The GFL programme has both 20-week full-time or 40-week part-time options, and you can move straight onto a SQE1 preparation course or LLM in Legal Practice at the end. You will also receive a 10% discount on all SQE preparation courses and LLM.
The programme covers six foundation areas of law. The syllabus for each of these six areas is aligned to the Solicitors Regulation Authority specification of functioning legal knowledge for the SQE. In each area, you will develop a practical and functional understanding of the foundations of English & Welsh Law, and core analytical and practical legal skills.
Why study with us
Interactive, intuitive and accessible learning activities and platform
High levels of 1-2-1 supervision and personal
tuition
Designed for online, backed by 20 years proven digital learning experience
Unique focused law conversion course, giving you all the legal knowledge you need to begin your SQE journey
Highly experienced and practice-based supervisors and personal tutors
Practice based tasks based on examples of client scenarios for every practice area
Receive a 10% discount on all SQE preparation courses and LLM in Legal Practice course fees
Purposely designed to give you the law foundation you need to take the SQE1 Preparation Course or LLM in Legal Practice
What do students say about this course?
The College delivered a pilot GFL Programme course in May 2022, this is what the attendees had to say:
Easy to log on and access the learning portal for the first time
Found the course user friendly and in plain English, so someone who hadn't studied law could understand it
Liked the learning materials and how it was split into sections
Found it useful to have a written version/transcript of each of the videos available
Important to have an induction on how to use Westlaw (online legal resource)
The workshops with supervisors greatly helped the students understand the key legal issues and how to analyse legal information



Course details
Admissions Criteria
UK undergraduate degree with minimum 2:2 classification or equivalent qualification or experience.
Applications are still invited from those with a third-class degree, which will be considered on a case-by-case basis. You may be invited to an informal interview with our Academic Team to determine suitability for admission.
If English isn't your first language, English language qualifications equivalent to IELTS at level 6.5 overall with a minimum of 6 in each component (writing, listening, speaking, reading). You can be exempt from this requirement if you have a qualification which is equivalent to a UK undergraduate degree which was taught in English. Please refer to our Admissions Guidance for full entry criteria details.
Click here to see our Admissions Guidance.
Credits
90 FHEQ Level 6
Please note, there are no awards or qualifications (e.g. Diploma) associated with this programme.

Course Options
Full-time 20-week course (30-35 hours)
Part-time 40-week course (15-20 hours)
Course Fees
£3,250
A deposit is required to secure your place and you can pay via instalments, please see the fee schedule for details.

Once you have accepted your place, you will be eligible for a 10% discount on all preparation courses for the SQE and courses within the Developing Legal Professionals Programme, please see the fee schedule for details.
Timing
The College's first full-time and part-time Graduate Foundation in Law Programmes will start in October 2022. Go to the Course Schedule for programme start dates.
How to Apply
Applications are open for courses starting in 2022/23.
Frequently asked questions
Does it include an SQE prep course as well or do you need to do it separately?

The GFL is a separate programme from the College's SQE prep courses. But it is designed to prepare non-law graduates, or those who have no knowledge of the English & Welsh legal system, for a seamless transition onto our SQE prep courses or LLM in Legal Practice.

What are the key differences between the GFL and the LLM in Legal Practice?

The GFL is a short and focused law conversion course for non-law graduates and sits at Level 6. It covers the basic foundations of law for students, that they would have covered if they had taken an undergraduate LLB.

Whereas the LLM in Legal Practice is a Masters (Level 7) programme, so next level up and allows students to study the College's SQE prep courses as two modules, and modules on particular areas of practice in more depth. It is a much longer programme (1-2 years) and gives you a strong platform in legal practice for you to be an effective NQ solicitor.

Can I take the LLB/LLM top-up after completing your GFL course?

The admission criteria for our LLM in Legal Practice (Level 7) includes that you must have an undergraduate degree (FHEQ level 6 or above) or equivalent. The GFL is a short and focused law conversion course for non-law graduates and sits at Level 6. Therefore after completion you would be eligible to register for the LLM in Legal Practice or one of our SQE preparation courses.

How do you assess the GFL course? Exam or assignment?

There are 7 modules within the GFL and each module is assessed via written online assessments which are broadly 75% scenario analysis and 25% issue analysis. Students have plenty of practice before taking the finals assessments.

For Introduction to Law it's a MCQs and short-form answer paper plus completing a short research and analysis task.

For the other modules it's going to be two tasks, using the case study methodology they have learnt in each subject.

Task 1 Scenario Analysis

Scenario/facts/docs
Student instructions



Task 2 Issue Analysis

Issue
Student instructions



The GFL is graded: 1st, 2:1, 2:2, 3rd, fail

What is the difference between this and other Masters conversion courses?

The GFL is for focussed, career minded students who are looking to progress quickly to start their SQE route to qualification. It is much more reasonably priced and takes less time than a full Masters course. It is also at an undergraduate level (Level 6), to reflect the "undergraduate" nature of the foundations of law content.

The College of Legal Practice's GFL students can progress to their LLM in Legal Practice straight afterwards and will be well positioned to do so with the knowledge they've gained in the GFL.

Say you pass SQE1, do you need to secure a training contract in order to pass SQE2?

No, you don't need to secure a training contract to pass SQE2. But, to become a solicitor via the SQE route, you will need two years Qualifying Work Experience (QWE), which can be done inside or outside of a "training contract". QWE is much more flexible than a training contract as it can be done before, during or after your SQE assessments and you can undertake QWE in up to four organisations, see the College's QWE hub for more details.

Does the qualification allow you to progress to the same extent as a PGDL/law conversion?

The short answer is yes!

For the SQE route to qualification, officially you don't need a conversion course to take the SQE, and officially you can also take the SQE without any preparation course.

However think twice about this, the SQE1 is a very intensive, closed-book series of exams where you need to have strong application of legal knowledge of 13 practice areas at your fingertips. A law-conversion course helps you with a foundation in law in six areas, that means you have much less to learn for the SQE, and puts you on an even footing with law graduates.

There are range of conversion courses available on the market, the vast majority are using an old syllabus and designed for those who are looking to take the LPC. The College's GFL is purposedly designed to give you the knowledge you need to progress quickly to SQE1 prep.

Would the GFL be as attractive to future employers compared to other courses?

Most employers like their future trainees to have a solid grounding in the foundations of English Law through either having a relevant law degree or a conversion course such as the GFL. This course will also help you move more quickly to the SQE1 assessment, which will set you on the path to becoming a solicitor, which is definitely more attractive.

Is the GFL recognised highly amongst lawyers?

The College of Legal Practice has been speaking to lots of firms about their programmes, and all the firms that are moving to the SQE have been happy with the GFL as the law conversion course available prior to taking the College's prep courses. They like the fact that it is shorter and helps their trainees qualify more quickly.

Can I take the Bar courses such as BPC, BTC etc. after completing your GFL course?

Our Graduate Foundation in Law (GFL) course is a suitable conversion course for the bar qualification. However, after completing that course students must follow the pathway set out by the Bar Standard Board (BSB) and that is not something we provide as our main focus as a training provider is on the SQE route to qualification as a solicitor.

Do all the universities that offer Bar courses accept GFL certificates to take their Bar course?

We would recommend that you ask the university that you intend to take your Bar exam with what their entry requirements are.