Partnership with BARBRI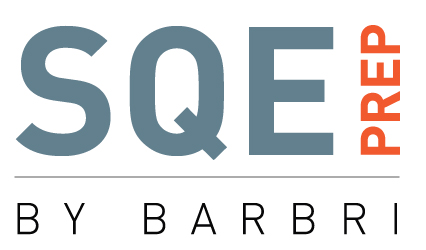 Our partnership allows us to bring together our individual strengths into one matchless consortium. A consortium that uses proprietary teaching methodologies, data science, innovative transactional focused learning strategies to deliver workplace ready – practice ready – trainee solicitors to your organisation.
By combining pass guaranteed preparation strategies for the SQ1 and SQ2 with a revolutionary training programme that teaches the intricacies of working, and succeeding, in a law firm or organisation , our partnership gives you the benefit of thoroughly prepped solicitors, ready to make immediate contributions to your practice.
SQE PracticeMastery is a complete program that not only prepares aspiring solicitors to successfully complete the SQ1 and SQ2, but also prepare them with the skills necessary to integrate and make immediate contributions into your organisation and your clients.
SQE PracticeMastery comprises:
BARBRI SQE 1 Prep
BARBRI SQE 2 Prep (in association with College of Legal Practice)
SQE PracticeReady ( College of Legal Practice )
A Masters is optional with further modules and/or assessment delivered by The College of Legal Practice.
In line with our parent organisation's status in Australia, the College is actively working towards securing accreditation to be able to award students Graduate and Masters level recognition to those who complete SQE PracticeMastery and a research or defined relevant project.